Christmas in Vienna Concert
One of the highlights of classical music has been »Christmas in Vienna« for many years. With the best voices and stars.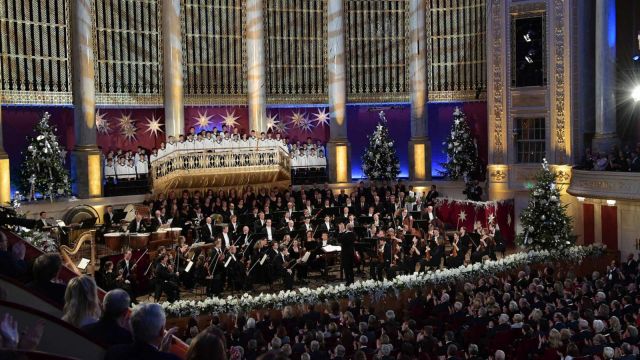 In the Vienna Concert House: Christmas in Vienna
The Wiener Konzerthaus has been the venue for one of the most important classical music events in Vienna for many years. For several years under the title "Christmas in Vienna" a great treat has been offered on culture and music for Christmas. Just in time for the Christmas holidays the sale of the tickets for the following year starts.
The classical music has been providing a full house for years and conquers the hearts of the fans. The full-length program of "Christmas in Vienna" in the Great Hall of the Vienna Konzerthaus is a very special Christmas setting.
Superstars of classical music in Vienna
The world-famous Plácido Domingo also invited world-famous stars of classical music to Vienna every year in the 90s of the 20th century. The list of names corresponds to the Who's Who of classical music. Diana Ross, Dionne Warwick, Michael Bolton, Sarah Brightman, Patricia Kaas but also Tony Bennett and Charles Aznavour.
A particular highlight in the history of "Christmas in Vienna" was the appearance of the three tenors in 1999. Christmas in Vienna almost disappeared when the incidents in New York in the USA in September 2001 brought a break for "Christmas in Vienna". The music industry was also in crisis during these years.
New start in 2003
But as early as 2003, Karl Scheibmaier was able to re-establish the format »Christmas in Vienna« as artistic director. From this year on, every year a big concert and a premiere were given in the Great Hall of the Vienna Konzerthaus. Thousands of spectators attend the spectacle at the Vienna Konzerthaus every year. Live TV broadcasts ensure that every year hundreds of thousands of viewers can watch the event in front of the TV screens, and the CD and Youtube are already reaching audiences of several million viewers.
Facts about Christmas in Vienna 2018
Lineup and Cast
Valentina Naforniţă
Angela Denoke
Dmitry Korchak
Adrian Eröd
Vienna Boys' Choir
Vienna Singing Academy
ORF Radio Symphony Orchestra Vienna
Conductor: Christian Arming
Date: December 21st
Pre-premiere: 20 December
Tickets to Christmas in Vienna 2018 in the Great Hall of the Vienna Concert House can be purchased at no extra charge at the original ticket price at WIEN TICKET.
Video on YouTube: Christmas in Vienna 2017